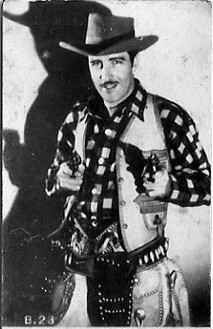 John Boles (1895–1969) American Actor and Performer.
During World War I, he was a US spy in Germany, Bulgaria, and Turkey.

Distant cousin of Stephanie Boles

Graduated with honors from the University of Texas in 1917.

American spy during WWI.

Discovered by Gloria Swanson.

Two daughters: Frances Marcelita and Janet

Studied medicine at the University of Texas.

The son of a banker.

Went to France at the beginning of World War I to work as an interpreter. Active in espionage during the war years. Remained in France after the armistice to train as a singer. Moved to Hollywood during the 1920's to act in stage musicals and operettas. Promoted by Gloria Swanson, who cast him opposite her in "The Loves of Sunya". Became a heart throb in early Hollywood musicals and romantic melodramas. Returned to the theatre after 1943 and later carved out a new career in the oil business.
Community content is available under
CC-BY-SA
unless otherwise noted.